Dan Tel Aviv Hotel (Conference Venue)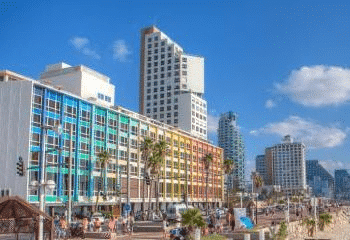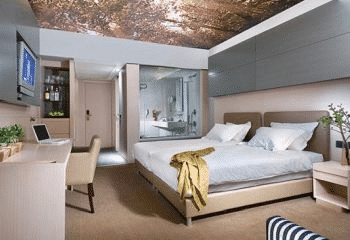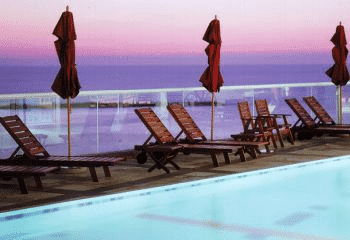 99 HaYarkon Street, Tel Aviv
The Dan Tel Aviv hotel, a member of the 'Leading Hotels of the World' is a luxury hotel located at the seafront promenade of Tel Aviv. Rooms in the Dan Tel Aviv offer sea-facing or city view guestrooms. A short walk north of the hotel you will find the Tel Aviv port – a bustling entertainment hub with restaurants, boutiques, and art galleries. The contemporary designed hotel with a classic elegant twist is centrally located and overlooking the Mediterranean, close to Tel Aviv's business and entertainment locations within walking distance to shops, cafes and restaurants. Free WiFi is available throughout the hotel.
The conference is taking place in the hotel and is thus a great choice for your stay.
The spacious and comfortable rooms (24 m2) are beautifully and modern designed and feature a comfortable luxury bathroom. The rooms overlook the hotel's courtyard and are situated on the 2nd or 3rd floor. The room features an LCD TV with cable channels, refrigerator, safety-deposit box, a radio, and a work desk. The bathroom is equipped with a hairdryer and refreshing toiletries. The room is airconditioned.
Hotel facilities: two pools (outdoor (closed from Nov-Feb.) and indoor freshwater swimming pool) with sitting area, fully equipped and advanced gym, hotel restaurant and bar.
Check-in: 14:00
Check-out: 12:00
Price single room BB: NIS 1,210 (approx. $346)
Price double room BB: NIS 1,276 (approx. $365)
Orchid Tel Aviv Hotel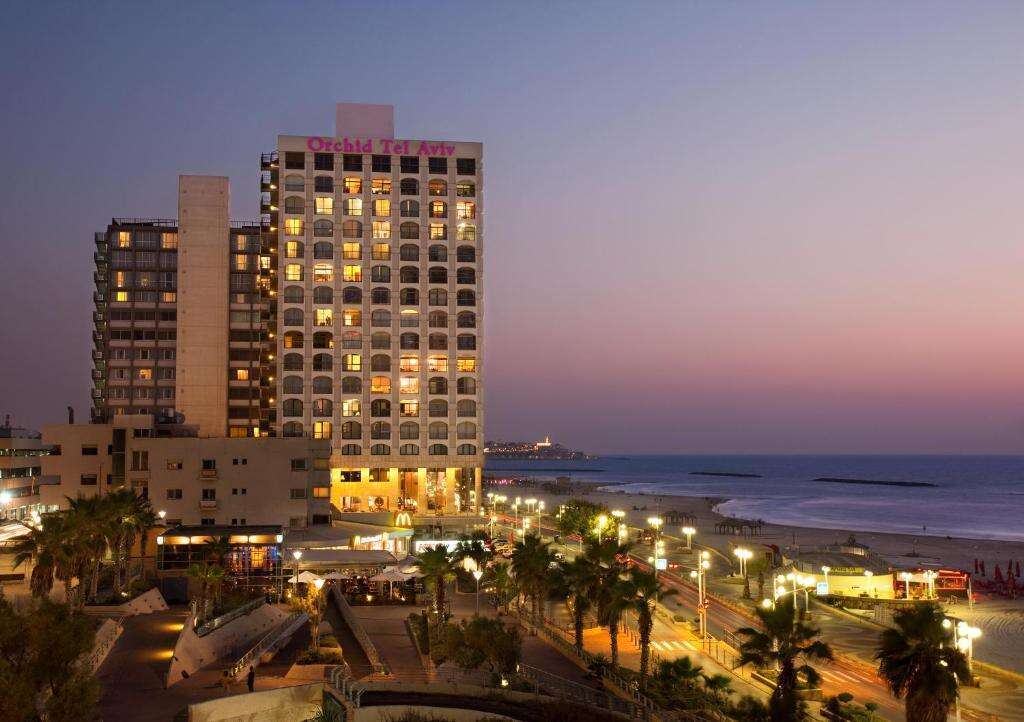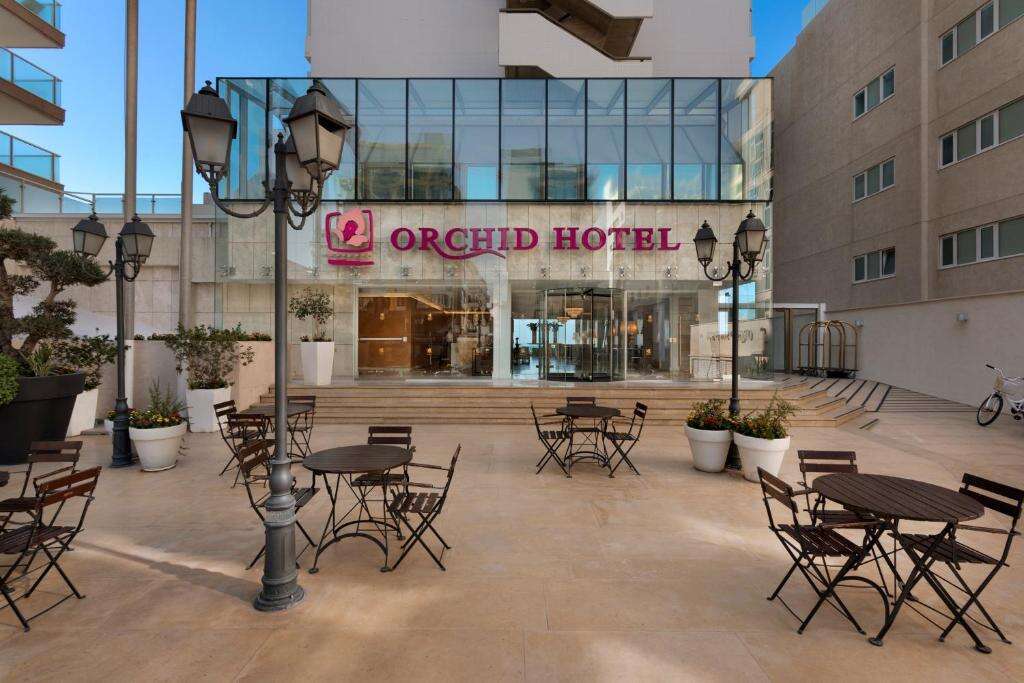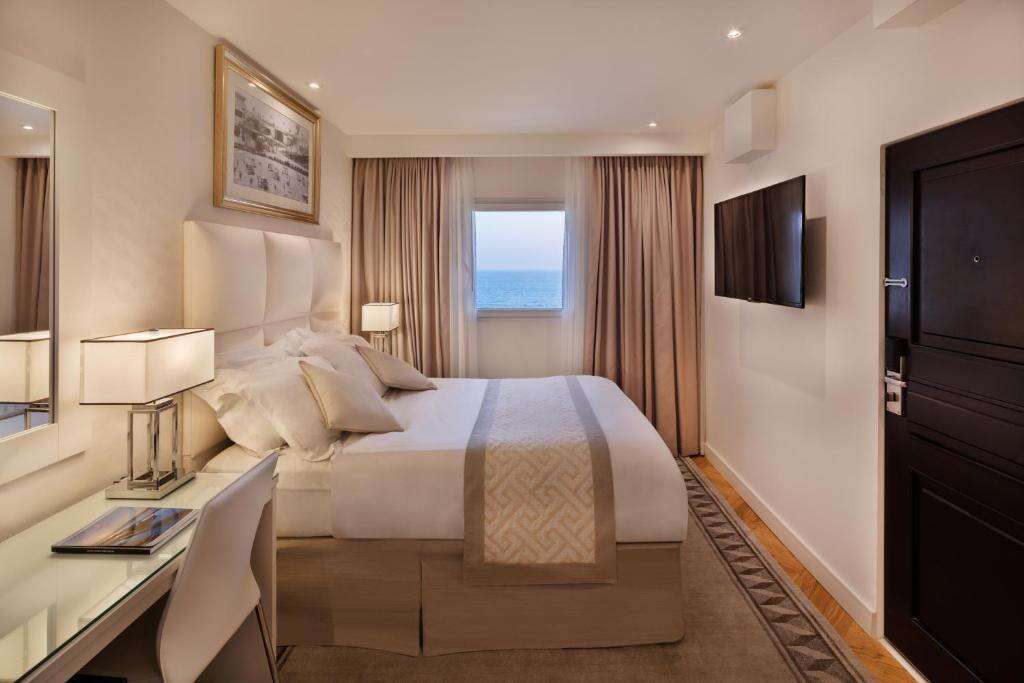 79 Hayarkon Street, Tel Aviv
The Orchid Hotel is located at Tel Aviv's seafront promenade and only a short 300 meters walk away from the conference venue. The beach, restaurants and cafes are in close walking distance from the hotel. Bike rental is available. Free WiFi is available throughout the hotel.
The spacious and elegant rooms are equipped with classic furniture, LCD TV with cable channels, telephone, radio, safe, desk, minibar, electric kettle and a private bathroom with free toiletries and a hairdryer. The rooms have either sea-view or city-view. All rooms are air-conditioned.
Check-in: 16:00
Check-out: 11:30
Price single room BB: NIS 928 (approx. $265)
Price double room BB: NIS 1,010 (approx. $288)
** prices on BB basis
Hotel Lighthouse by Brown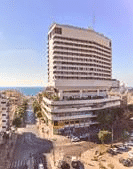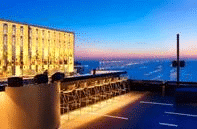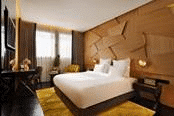 Ben Yehuda 1, Tel Aviv
The Lighthouse Hotel – by Brown Boutique Hotels – is located in the city center of Tel Aviv, just a short walk from the conference venue and most of the city's touristic attractions. The beach is a short two minutes' walk away. The hotel combines a daring architectural attitude with a fresh and innovative design, making your stay a stylish yet unconventional hotel experience. The Lighthouse is the perfect choice for business and leisure travelers seeking an urban, trendy and vibrant stay in the city of Tel Aviv. All rooms of the hotel boast spectacular views of the city and some as well of the Mediterranean. Additional features include a stylish ground floor lobby, a restaurant on the 5th floor with a spacious sundeck overlooking breath-taking panoramic views.
Use of the hotel's bicycles is free of charge and access to a nearby professional fitness center is available.
Free Wi-Fi is available throughout the hotel.
The room (Classic Room City View, 23m2) is equipped with a sitting area and a work desk, a flat screen HD TV with a variety of satellite channels, a mini fridge as well as a laptop sized safe.
Check-in: 15:00
Check-out: 12:00
Price single room: NIS 840 (approx. $240)
Price double room: NIS 905 (approx. $258)
Price triple room: NIS 1,204 (approx. $344)
** prices on BB basis